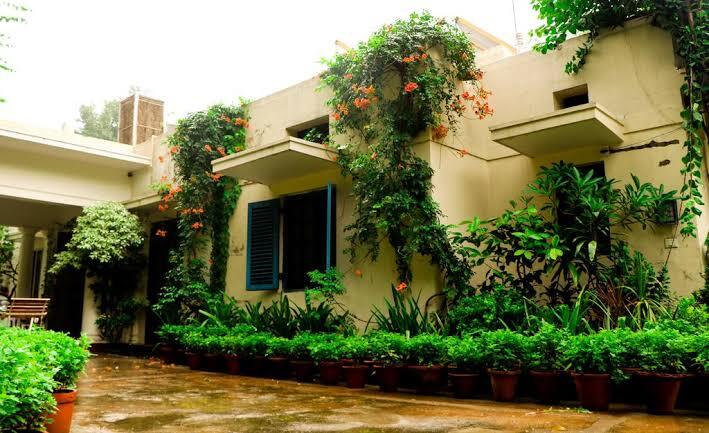 Leafy Lutyens Bungalow Zone Is The Heart Of New Delhi, Built By Prominent Architects Of The Day To House Government Officials. As On Date The Sprawling Residences In This Heritage Marked Area Is Covered By Greenery Are Considered Stature Properties And Leads The Highest Real Estate Prices Not Only In India But In The World. Most Of Lutyens Is Still Owned By The Government.. It Happens Very Rarely That A Lutyen Property Comes To The Market For Sale And Whenever That Happens, They Are Bought Quickly Due To Its Never Ending Demand.
In Addition, High Net Worth Individuals Never Miss A Chance To Own A Home In This Green Low Density Area.
Why wait ? Convert Your House into Heaven Today.
We at Bricks & Yards know what family means to you. And this is why we bring you a peaceful and healthy homes for you which truly matches your personality.
Lutyens Known As A Green Expanse
Around The Great Green Expanse Of The LBZ, Is A Thick Swathe Of Green, A Glacés Of Trees, And Manicured Lawns, And Grand Buildings, That Protect And Cushion LBZ From The Swirl And Swarm Of Delhi's Crowded Parts: On The West Is The Vast Wooded Area Of The Delhi Ridge, Adjoining The Grand Acres Of The Presidential Estate; To The West And South Is Nehru Park, The Race Course, The Air Force Station, The Delhi Gymkhana Club, Safdarjung Airport, Safdarjang Tomb, And The Diplomatic Enclave; To The South Is The Lodi Gardens, With Its Fabulous Lodhi Era Tombs, And Remains; On The SE Are Great Lavishly Tended Greens Of Delhi Golf Club, With Its Mughal Era Ruins; And Beyond The Golf Course, On The Edge Of The LBZ Boundary Is The Green Stretch Of National Zoological Park, Lakes, The Purana Qila, And The Humayun's Tomb. The Contiguous Areas Are Lavished With As Much Care By The Government As The LBZ. Those Who Can't Buy Into The LBZ Buy Into The Contiguous Areas, Like Jor Bagh, Where Property Prices Are Almost As Steep As In The LBZ.
Here are the most desirable homes in the market. From luxurious estates to charming urban abodes, explore these handpicked gems and find your perfect sanctuary today.