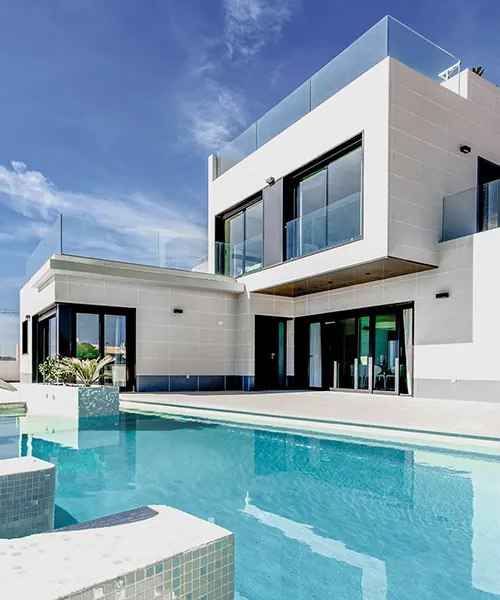 Breathe in the air of spaciousness with only sixteen limited edition homes nestled in 1.35 acre plot landscaped with laidback gardens and water bodies. Each home is spread out across the length and breadth of the dweller's imagination. One can even choose an exclusive stretch of recreational space on the terrace or the basement, to not just live but celebrate life.
Bestow yourself with the innovative spaces of recreation, where harmony and wind together sway through the branches and leaves, infusing aroma in the compound. As night sets in, the moon dazzles over the water as you take a sip from your sparkling wine at your own terrace lap pool or your exclusive private basement rendezvous area. For larger gatherings you may shift your party to the pool-side garden in the complex and enjoy the party, uninterrupted.
Why wait ? Convert Your House into Heaven Today.
We at Bricks & Yards know what family means to you. And this is why we bring you a peaceful and healthy homes for you which truly matches your personality.
What Make Us The Preferred Choice
We believe in a client-centric approach, where your satisfaction is our ultimate goal.
1 Km
Sirifort Sports Complex
Here are the most desirable homes in the market. From luxurious estates to charming urban abodes, explore these handpicked gems and find your perfect sanctuary today.